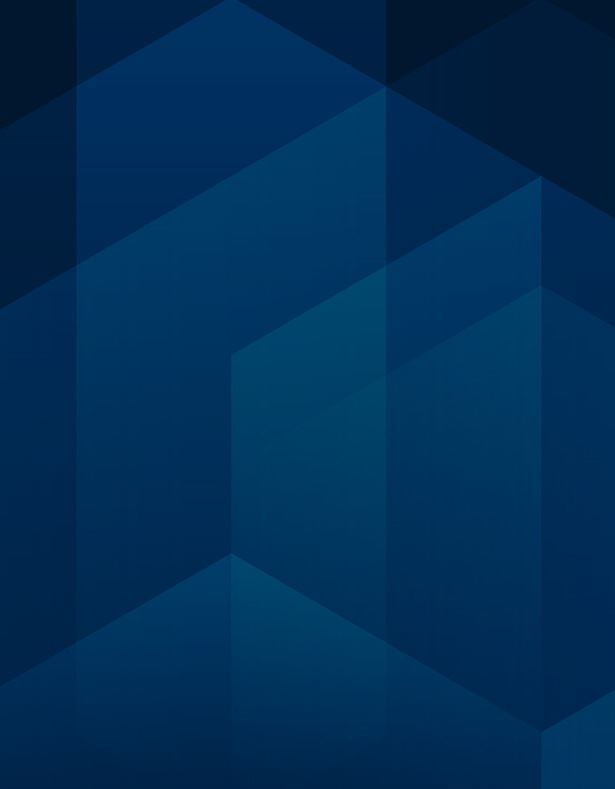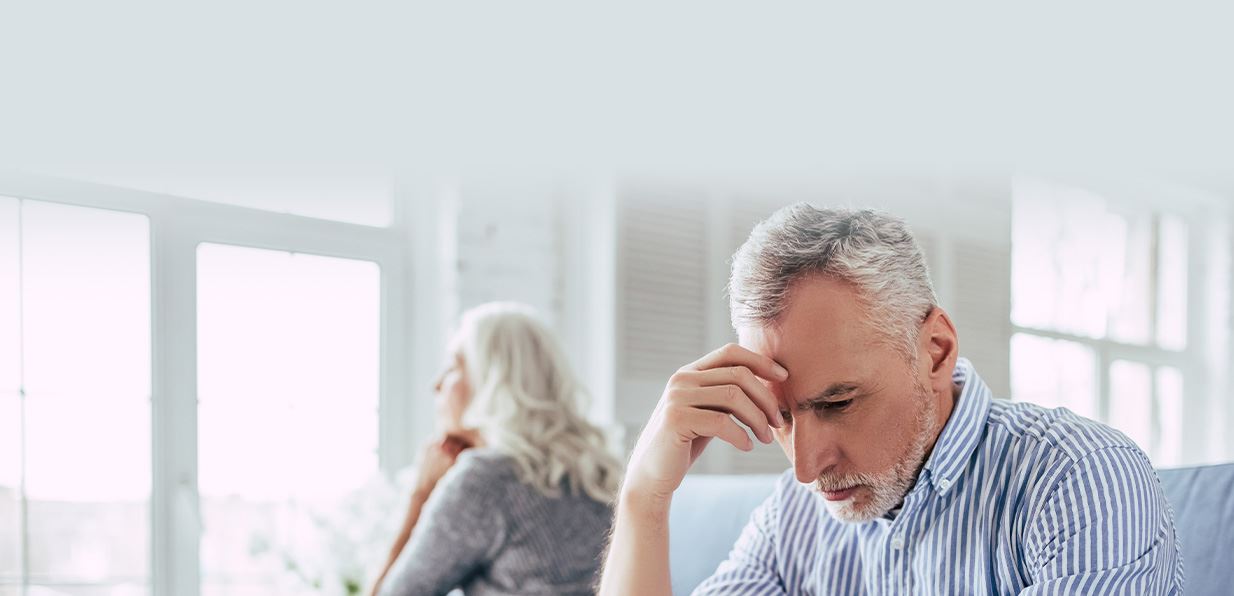 Highly-Rated Columbia Divorce Attorney
Helping Clients in Baltimore, Howard, Montgomery, and Surrounding Counties Through Divorce
Divorce cases are often the most complex legal cases. They can also be the most rewarding cases as we help individuals and families move forward to a brighter and better future.
Divorce combines the certainty of the law with the uncertainty of a party's emotional response associated with the dissolution of a once vital, meaningful relationship. It is thus imperative to have an experienced, empathetic advocate to guide you through the process.
At Family Legal Advocacy Group, our experienced family law attorneys are dedicated to navigating each family law case with compassion and zealous advocacy.
With over two decades of experience in the field, we understand that every divorce is unique and requires a personalized strategy tailored to you and your family's needs.
When working with our Columbia divorce lawyers, you can rest assured that you are in good hands.
---
Call Family Legal Advocacy Group today at (410) 884-0400 or contact us onlineto schedule a meeting with one of our divorce lawyers serving Columbia, MD!
---
Divorce Issues We Handle
We can help you settle and if necessary litigate a variety of family law issues, including:
Our top rated family lawyers can provide you with the zealous legal advocacy you need during the litigation process, and we will passionately fight for your rights and best interests under Maryland law.
What is Divorce?
Divorce is a legal dissolution of a marriage by court order. The court will enter an order, called a "divorce decree" or "decree." The order can also settle issues including:
alimony (spousal support)
how to divide your marital property
child support
child custody
Addressing these issues in your divorce case allows you to seek modification to enforce the terms of the order if your former spouse does not adhere to the provisions.
Divorce Requirements in Maryland
October 1, 2023 brought about significant changes to divorce law in Maryland. The state legislature passed new laws that changed the legal grounds for divorce, eliminated the ability to obtain a limited divorce and changed the waiting period to obtain a divorce.
Divorcing couples must meet the legal grounds for divorce, which include 6 month separation, irreconcilable differences or permanent legal incapacity. The parties can also agree to divorce via mutual consent if the following requirements are met:
The parties entered into a marital separation agreement resolving all issues arising outside of their marriage, including marital property, child custody, and child support issues
Neither party has moved to set aside the marital separation agreement at the time of the absolute divorce hearing.
What Are The Grounds For Divorce?
Prior to October 1, 2023 the legal grounds for divorce included adultery, desertion, criminal convictions resulting in incarceration, 12-month separation, insanity and cruelty of treatment of excessively vicious conduct towards a spouse or child. In 2015 mutual consent of the parties was added. Maryland has eliminated fault-based grounds and replaced them with the following grounds:
6 months of separation, living separate and apart without interruption before the filing of the complaint for divorce
Irreconcilable differences based on reasons stated in the complaint for absolute divorce
Permanent legal incapacity to make decisions (due to physical or mental health) in certain circumstances
It is important to understand that while fault-based grounds are no longer recognized by Maryland courts as grounds for divorce, the basis for the dissolution of the marriage can still be considered by the court in rendering a decision as to custody, alimony and property division.
Who Gets the House and Other Property?
A court will need to decide how to divide up marital property. Marital property is property that you and your spouse acquired during your marriage. It does not matter how the property is titled or who paid for it. It can include real estate, bank accounts, pensions and retirement accounts, vehicles, furniture and other personal property, and businesses.
Marital property does not include:
property one of you acquired before you got married
gifts or inheritances made only to you or your spouse
property you and your spouse agree are not marital
property traceable to any of the above sources, such as items purchased with money from an inheritance
Property excluded by a prenuptial agreement
If you and your spouse have children in common, the court can order that one spouse has exclusive use of the family home and personal property which are items used for family purposes like the family car, furniture, and household items. This can be awarded to the spouse who has primary physical custody of your child(ren) for up to three years from the time of divorce. The goal is to allow children to stay in a familiar environment and community.
Property can be part marital and part non-marital. This can get complicated, so it's a good idea to talk to a lawyer. If you want help understanding division of property in Maryland consider contacting an experienced divorce lawyer serving Columbia, MD. Our Columbia divorce lawyers can provide you with information and support that you need to know how these requirements may impact your case.
Can I Get a Limited Divorce or Legal Separation?
Maryland does not recognize a legal separation. As of October 1, 2023 Maryland eliminated the ability to seek a limited divorce given that the requirement for you and your spouse live separate lives was decreased from twelve to six months.
Previously, if a party couldn't prove a fault-based ground for divorce they had to live separate and apart for twelve months. The new law only requires six-months of separation and it specifies that parties who have "pursued separate lives" must be considered to have lived separate and apart, even if they are still living under the same roof. This will make it easier for parties to establish the six-month separation requirement described above, even if they don't have the money to maintain two separate households.
Pendente Lite Relief in MD
In many cases, relief is needed while the divorce is still pending. Matters like child support, alimony, visitation, litigation costs, and use and possession of the family home are issues that cannot wait until a divorce is finalized.
Pendente lite relief allows a party to seek a temporary order from the court while divorce litigation is pending.
How Will These New Changes In The Law Affect My Family?
Previously, parties who wanted to live apart from their spouse but were not ready to seek a divorce would obtain a limited divorce which was Maryland's version of a separation. With this option eliminated, parties may seek to either end their marriage more expeditiously or remain in a dysfunctional marriage; both of which could have significantly negative impact on children.
The divorce process may become even more complex, especially for attorneys, as the court attempts to further define what are Irreconcilable differences and what it means to live separate and apart. Seek legal representation to help navigate these complex issues.
What to Look for in a Maryland Divorce Lawyer
Choosing the right divorce lawyer in Maryland is a crucial decision that can significantly impact the outcome of your divorce proceedings. Several key factors should be considered when evaluating potential attorneys:
Experience and Expertise: Look for a lawyer with substantial experience in family law and divorce cases specific to Maryland. An attorney well-versed in the state's divorce laws, procedures, and local courts will be better equipped to navigate your case effectively.
Reputation and References: Research the lawyer's reputation through online reviews, testimonials, and referrals from friends or family. A lawyer with a solid track record of successful outcomes and satisfied clients is a promising choice.
Communication Skills: Effective communication is vital. Your lawyer should be a good listener, readily available to answer your questions, and able to explain legal concepts in a clear and understandable manner.
Negotiation and Mediation Skills: A skilled negotiator can help you settle issues outside of court, potentially saving you time and money. Look for a lawyer who is adept at alternative dispute resolution methods like mediation.
Litigation Experience: If your case ends up in court, having a lawyer with strong litigation skills is essential. They should be confident, well-prepared, and capable of advocating for your interests in front of a judge.
Compatibility: A divorce can be emotionally challenging, so it's important to find a lawyer you feel comfortable with. Your lawyer should be empathetic, respectful, and supportive of your goals.
Fees and Costs: Discuss the lawyer's fee structure during the initial consultation. Understand how they charge (hourly or flat fee), what additional costs may arise, and if they offer payment plans.
Availability: Make sure the lawyer has the time and capacity to handle your case effectively. Overloaded attorneys might not provide the personalized attention your case deserves.
Local Knowledge: Familiarity with local court practices and judges can provide an advantage. A lawyer practicing primarily in Maryland will likely have a better grasp of these nuances.
Initial Consultation: Take advantage of initial consultations to assess the lawyer's fit for your needs. Prepare questions about your case and evaluate how well the lawyer addresses your concerns.
Selecting a divorce lawyer in Maryland who aligns with these qualities ensures that you have a strong advocate to guide you through the legal process and help secure the best possible outcome for your unique situation.
Contact Our Columbia Divorce Lawyers Today
Although few people look forward to litigation as a way to resolve their divorce issues, with a seasoned divorce lawyer at your side, you can face the process with confidence.
Throughout the divorce process, you can be assured that your position will be fiercely advocated in the courtroom and by means of settlement by experienced, seasoned, top rated advocates at Family Legal Advocacy Group. You and your family's well-being are at the forefront of our representation.
Clickto read our Blog articles on Divorce.
---
Contact Family Legal Advocacy Grouptoday to schedule a consultation with one of our divorce attorneys serving the Columbia area!
--- Our Testimonials
Read What Our Clients Have to Say
"Ms. Laynor was extremely knowledgeable, personable, and thorough throughout the time we worked together."

Kimberly

"Emily was fantastic to work with! She walked me through every step along the way and made sure I was comfortable with what was happening. She is patient, kind, and understanding but also fights for what her client deserves."

Becky

"Ms. Thomas was a pleasure to work with during my case. She was an excellent advocate for my son and won my case for him. He now has all the help he needs in school because of her determination."

Toula

"Sarah has the unique ability to get right to the point and tell it " like it is" while also being sensitive and considerate, which means that she isn't wasting time and racking up needless billable hours."

Janine

"Anna Lindner walked me through the roughest time in my life. She was patient, understanding, resourceful, responsive, and comforting while also being my strength and confidence. She was aggressive when she needed to be and fought for what I deserved."

David

"Anne Kelly Laynor was extremely prepared and always in control of the situation. Most importantly for me though, she was a calming force during an extremely emotional time. I feel extremely lucky and even grateful to have had her by my side."

Former Client

"Anna Lindner was very helpful through the entire process, professional and very responsive."

Amanda
Contact Us
Schedule a Consultation