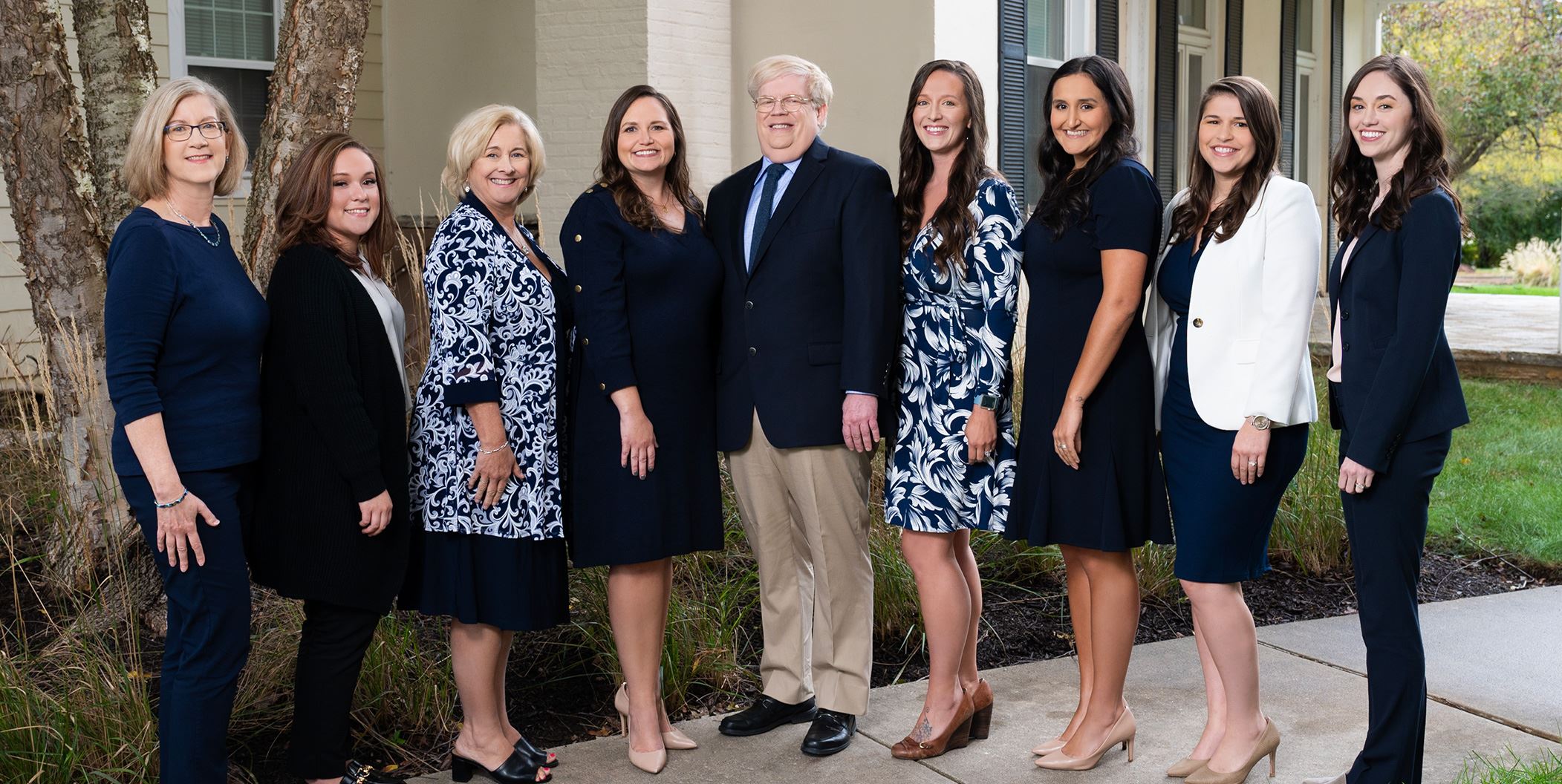 Our Testimonials
Read What Our Clients Have to Say
"Ms. Thomas was a pleasure to work with during my case. She was an excellent advocate for my son and won my case for him. He now has all the help he needs in school because of her determination."

Toula

"Emily was fantastic to work with! She walked me through every step along the way and made sure I was comfortable with what was happening. She is patient, kind, and understanding but also fights for what her client deserves."

Becky

"Anna Lindner walked me through the roughest time in my life. She was patient, understanding, resourceful, responsive, and comforting while also being my strength and confidence. She was aggressive when she needed to be and fought for what I deserved."

David

"Anne Kelly Laynor was extremely prepared and always in control of the situation. Most importantly for me though, she was a calming force during an extremely emotional time. I feel extremely lucky and even grateful to have had her by my side."

Former Client

"Ms. Laynor was extremely knowledgeable, personable, and thorough throughout the time we worked together."

Kimberly

"Sarah has the unique ability to get right to the point and tell it " like it is" while also being sensitive and considerate, which means that she isn't wasting time and racking up needless billable hours."

Janine

"Anna Lindner was very helpful through the entire process, professional and very responsive."

Amanda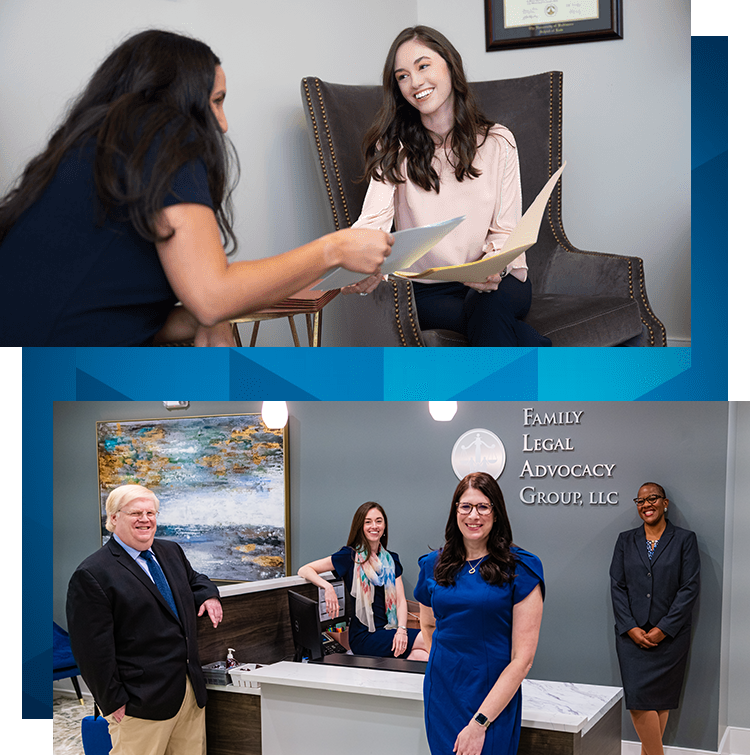 A Family Law Firm Where Families Come First
When facing a legal issue that personally affects your life and your family's future, you want a team of attorneys who have dedicated their careers to working with and supporting children and families. The attorneys at Family Legal Advocacy Group (FLAG) are focused on assisting families through the most challenging times of their lives with empathy, guidance and a strong, experienced voice in the legal process. It takes innovative minds to craft alternative solutions for families in crisis. We aim to uplift and strengthen families by allowing them to control their destiny.
We recognize that you have many choices when selecting a family law firm to provide you with representation; we strongly believe that what sets us apart is our attorneys' life-long commitment to and passion for helping children and families.
Contact FLAG online or at (410) 884-0400 to schedule a confidential consultation with one of our attorneys.
Divorce and Child Custody
The decision to divorce and dissolve your marriage can be emotionally and economically stressful. As part of your divorce, there are many issues, such as child custody, to resolve for your family to move forward to a brighter future. An experienced attorney can guide you through the process, educate you on your options, help you problem solve, and be your voice in court if litigation is necessary. Our attorneys at Family Legal Advocacy Group, LLC are knowledgeable and experienced with the divorce and child custody process, whether through litigation or alternative dispute resolution. More importantly, our attorneys are caring, empathetic, and zealous advocates with proven track records of success. Our goal is to help every family move forward to the life that they deserve through a family-centered and holistic approach.
Our Award Winning Attorneys

A Family Law Firm in Columbia, MD
Serving Baltimore, Howard, Montgomery, & Surrounding Counties
At Family Legal Advocacy Group, we understand the adversarial nature of family law matters. We strive to give you options for resolving your family law disputes through alternative means without the need for litigation. Our goal is to reduce your stress and save you the time, expense, aggravation, and the uncertainty of court orders resulting from litigation. It is always best if you control your future versus allowing a court to make the final decision. Our team can help you resolve your case through negotiation, mediation, parent coordination and collaborative law, allowing you to retain more control over the resolution of your case.
If we are unable to resolve your case using an alternative dispute resolution method, rest assured that our attorneys possess the necessary skills through years of litigation experience to zealously advocates your position in court.
The relationships we develop with our clients and their satisfaction with the resolution of their cases is of utmost importance to FLAG. We take great pride in the feedback we receive from our clients regarding the advocacy we have provided. To learn more about how we can assist you with your family law case
Call (410) 884-0400 or contact us online to schedule an initial consultation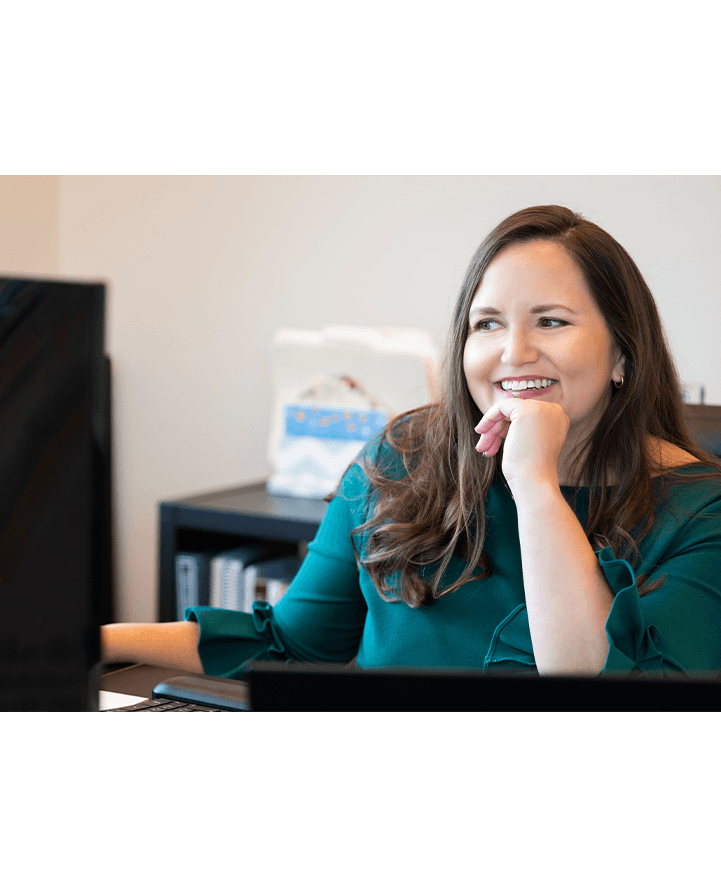 Our Testimonials
"I wish I could give a thousand stars. My experience with FLAG has been incredible. Every staff member is professional and welcoming. These attorneys put their knowledge and expertise to work on your case while always advocating from their heart."

- Luisa M.
Selecting a law firm to represent you in a family law matter can be a daunting task. You are essentially placing your family's future in the hands of a stranger. We strongly believe that what makes FLAG different from other family law firms is our attorneys' commitment to advocating for families and understanding the unique needs of each individual family. We will help you identify the goals you want to achieve and devise a strategic legal plan to help you reach the outcomes you desire through the assistance of experienced, compassionate, zealous attorneys who have achieved favorable outcomes for our clients. Most importantly, we will educate and empower you so that at the conclusion of your case you will have the knowledge and tools necessary to ensure that you and your family will prosper in the future. You and your family are important to us, we would be honored to help you with your journey as you move forward to the life you deserve.
Call FLAG today at (410) 884-0400 to schedule your intial consultation.
Experienced, Empathetic Advocates
Contact Us
Schedule a Consultation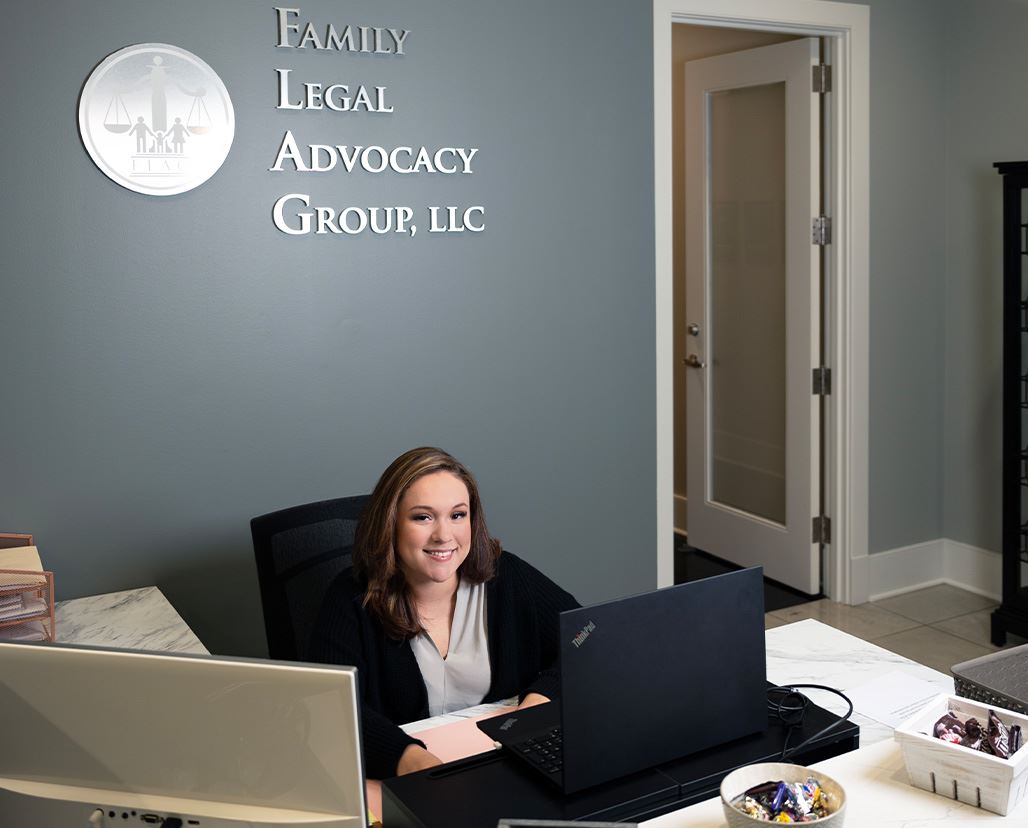 Towson

600 Washington Avenue,

Suite 201 (Howanski & Erdman, LLC, Suite)

Towson, MD 21204

Map & Directions